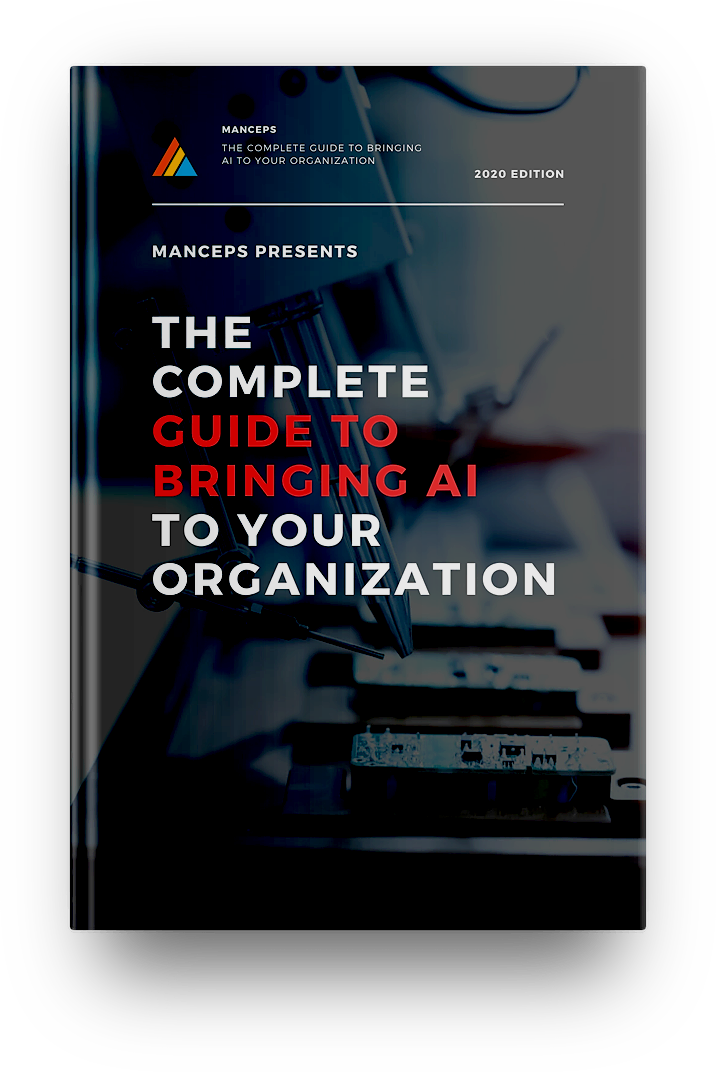 The Complete Guide to
Bringing Artificial Intelligence

to Your Organization
Artificial Intelligence has come to corporate America. In fact, a recent study found that EVERY company on the FORTUNE 50 is already using artificial intelligence to help teams work more joyously, automatically, and efficiently.


See, AI strips the monotony out of work-life, and as AI development costs continue to decline, the technology is becoming increasingly accessible to companies of all sizes.


This guide represents everything we've learned about bringing AI to the enterprise. Not only does it cover everything you need to know about AI and its capabilities, we'll also share our lessons to smoothly deploying AI across your company.
To be sure, AI represents a big shift for your organization and so we wrote this guide so that everyone from your leadership to your IT team to your workers can prepare.
All the information you need to plan and execute your transition to AI is contained within these pages. Hope you enjoy!