You are the experts of your industry.
We are the experts in AI.
Together, we can help you increase automation and streamline repetition by bringing imaginative and innovative artificial intelligence solutions to your organization.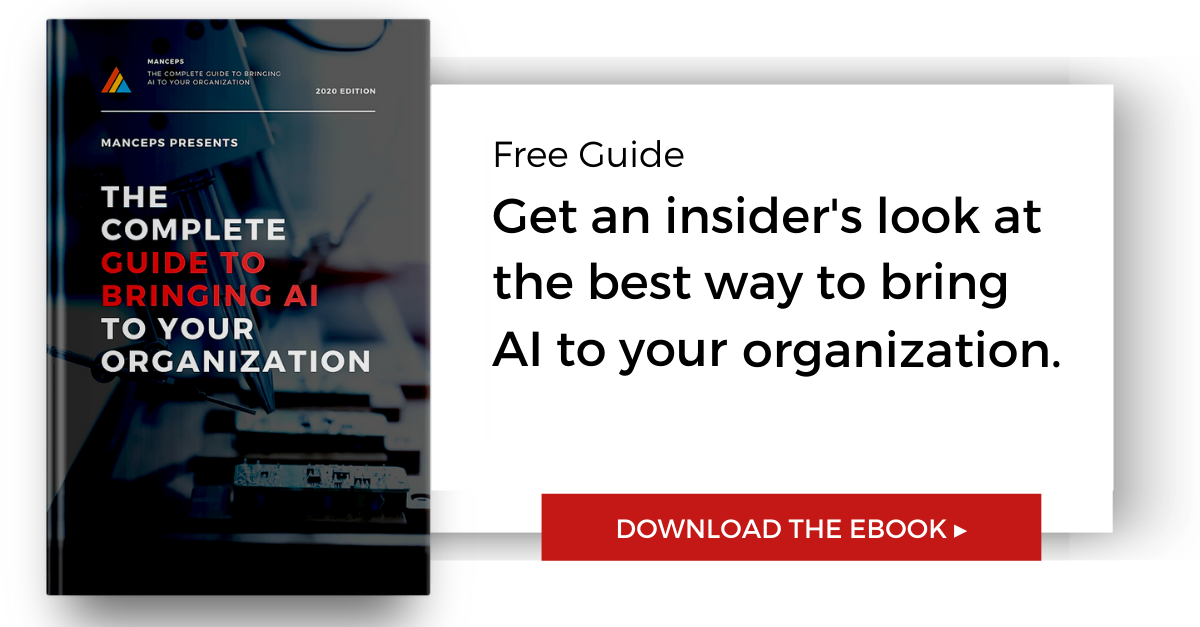 Powered by an elite team of data scientists and machine learning experts, Manceps
builds custom solutions that help companies
deploy AI models and put their data to work
.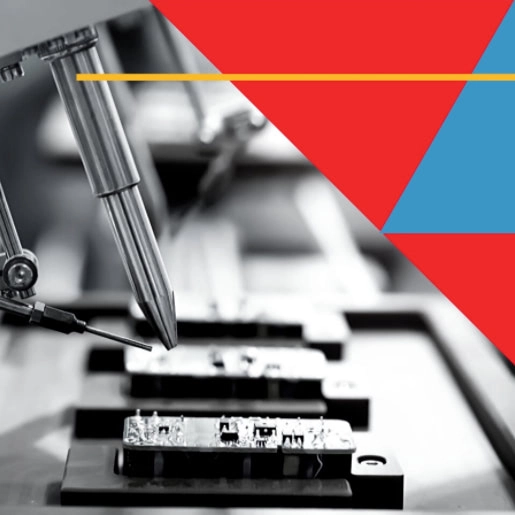 Whether you're just starting a data collection program or about to deploy your latest AI system, Manceps can help you along the way.
If you have no data, we can help you find, create, and execute a collection plan.
If you have poorly-structured data, we can sort, polish, and organize it.
Once your data is ready, we can build and serve your production AI system.
If you've already implemented AI, we can audit, optimize, and scale your system.
From Drone Footage to Databases
Regardless of your data's format, structure, or organization, our team of data scientists can put it to work for your business.
Photography
Video
Audio
Satellite and Drone Imagery
Surveillance
RADAR 
LIDAR
Numbers
Statistics
Analytics
Dates
Sequences
Financials
Text
Documents
Files
Handwriting
Articles
Blog Content
By working directly with your organization and the data you already own, we take a pragmatic, customized approach to help you discover and implement opportunities for automation.
Artificial Intelligence and Machine Learning are such powerful tools, it can be tricky to imagine what's possible. Explore our suite of services below.
AI AUDITS: Security, Bias, AND Performance

Did you know that neural networks are as vulnerable as any computer program to attacks? These threats can even include attacks from adversarial networks. Fortunately, our audits can help you ensure that your nets are free of vulnerabilities and biases.

 

Similarly, we can audit the structure and configuration of your neural networks to ensure privacy and data protection.

WE CAN CERTIFY THAT YOUR SYSTEM IS FREE OF BIAS

After Microsoft tried to bring its Chinese bot, Xiaoice, to an American audience via Twitter, the bot soon began releasing a series of offensive and sexually-charged tweets that it had learned by interacting with other Twitter users.

 

The failed experiment is a lesson in auditing your AI-powered tools to ensure that they are programmed to operate within acceptable social parameters.

We digitize, organize, and process Your data

Did you know that 80% of the work involved in building and deploying an AI-powered network is one of processing and organizing data? Our omnichannel strategy can help you dig into your junk drawers (both digital and analogue) and organize your data so that it becomes ACUTE. That is — Accurate, Consistent, Unique, Timely, and Efficient.

We Fine-tune pre-trained models and transfer learning

Today, machine learning is driven, in part, by major technology companies who train models using their massive data sets. These out-of-the-box tools are very powerful, but we can make them even more powerful by layering additional functionality, customized to your individual needs. By applying pre-trained machine learning models to new datasets or information, we are able to efficiently apply complex rules and learning to a new problem, without having to reinvent the wheel.

We analyze and summarize any written or printed text.

Did you know that Natural Language Processing is so powerful these days, it can easily convert a 2,000-page textbook into a breathless and completely accurate two-page summary. Whether you are a physician, an attorney, or anyone else who reads for a living, stop taking boxes of readings home on the weekend.

We help with video analytics and labeling

Due to their ubiquity and affordability, cameras have become powerful avenues for organizations to swallow up new datasets. There's so much footage out there and the question becomes — what to do with it?

 

Machine Learning can help you process the footage you collect for all sorts of use-cases, from identifying armed people in a crowd to tabulating consumer trends at a mall, from diagnosing disease from xray images to surveying agricultural fields.

 

If you have footage, we can put it to work.
When we say AI for
every enterprise on earth

, we mean it. Every business can use artificial intelligence to

streamline their operations

and

reach new customers — even yours.
Want to dive into some examples? Check out our free report: 50 AI Examples from the World's Biggest Companies.